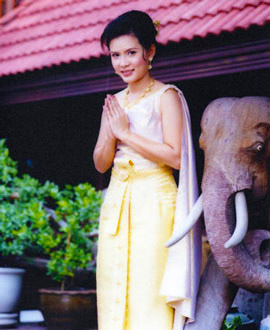 My name is Pom, the owner of Thai Taste Restaurant (435 Cottage Road, So. Portland), Pom's Thai Restaurant (209 Western Ave., So. Portland), and Pom's Thai Taste Restaurant & Noodle House (571 Congress St., Portland).
ORCHID THAI RESTAURANT & BAR located at 202 Us Route 1 Falmouth. (True North Building, in between TD Bank & Walmart). You can't miss our purple sign on the building and there is plenty of parking.
Enjoy the restaurant as an exclusive dining experience or enjoy the full bar menu during Happy Hour.
Orchid Thai Restaurant will bring you a 5 star dining experience serving Traditional Thai food with a creative presentation. The menu will offer our most popular dishes from Pom's restaurants, plus Thai dishes that you will not find in other local Thai restaurants. Our chefs will use the freshest ingredients, from locally farmed vegetables to seafoods and meats. You will also enjoy some interesting traditional Asian vegetables such as shitake mushroom, baby bok choy, Chinese broccoli, and watercress.The bar will be serving specially crafted cocktails designed by our mixologist along with a full wine list and choice of beer, both domestic and Thai.
At Orchid Thai Restaurant & Bar you will enjoy a sophisticated modern atmosphere, with contemporary decor, comfortable banquet booths, walnut tables, a wall of bubbles and our open kitchen.. Bring your friends and family, celebrate with us and watch our chefs produce the finest Thai food. We know you will want to come back again and again to either enjoy a drink and small plate at the bar or full waitress service in the restaurant. Take out service will also be available.
I am thankful for all our loyal customers that we have served in all our restaurants, I look forward to serving you at Orchid Thai and hope you enjoy our hard work in making this a very special dining experience. Thank you Falmouth for welcoming Orchid Thai to the neighborhood !
Like us on Facebook for daily specials and discounts. Call 207 747 5262 for more info.